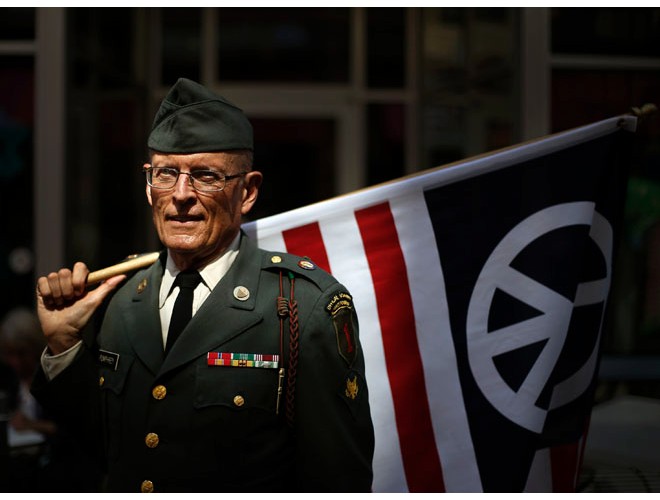 Until a week or so ago, whenever I left the house for a walk in my very pretty Fernway neighborhood in Shaker Heights, Ohio to get some fresh air, a change of scenery and exercise, I would wear my black Veterans for Peace tee shirt featuring the organization's white logo, complemented by my embroidered military baseball cap indicating I'm a Vietnam veteran who served with the First Infantry Division ("Big Red One") in Vietnam. (I was a reporter, then editor, the division's newspaper from July, 1967 to July, 1968.)
Several of the homes in my neighborhood feature black-and-white yard signs reading "Black Lives Matter." It's a perfectly appropriate, reasonable thought, but not enough–I thought.
A week ago yesterday I finally received in the mail a tee shirt I had ordered about two weeks earlier. It, like my Veterans for Peace tee, is black and says in very large letters on the front, "Black Lives Matter." I'm having fun wearing that shirt now on my walks and essential visits to stores, always wearing a mask, of course, in stores.
Read More