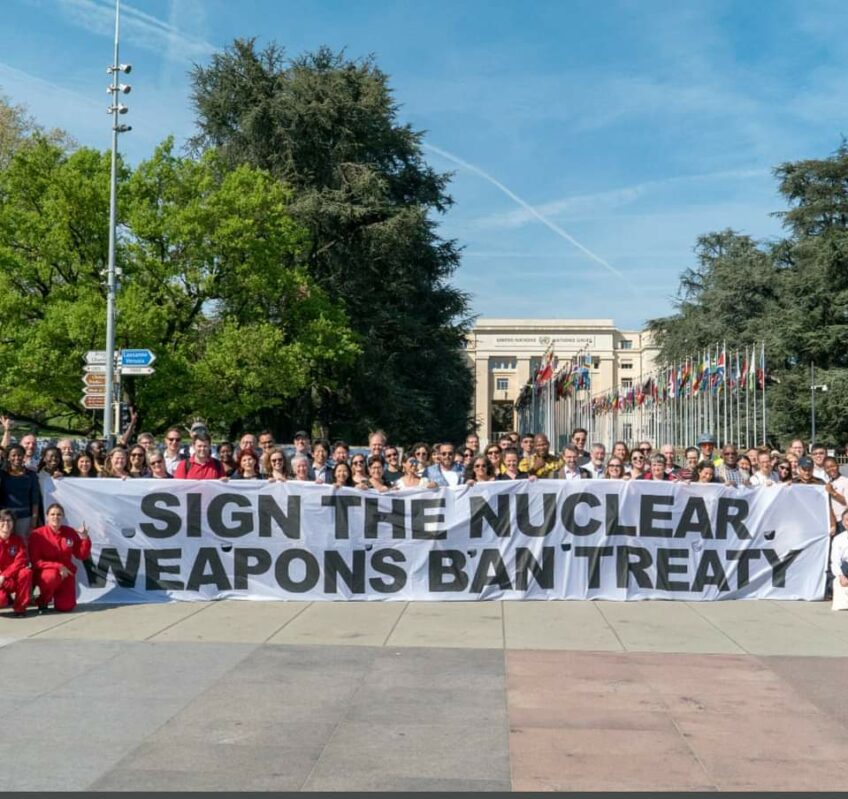 Few people know about the Treaty on Prohibition of Nuclear Weapons (TPNW). That's why we gather on January 22,2021, to mark and to celebrate its entry into force. The treaty was approved at the United Nations in July 2017 by 122 nations. Ninety days ago, Honduras became the 50th nation to deposit its ratification at the United Nations, triggering an automatic entry into force this January 22nd. In addition to 51 countries that have ratified the treaty, 33 more have signed — a total of 84 countries agreeing to ban nuclear weapons. ICAN, the International Campaign to Abolish Nuclear Weapons, was awarded the 2017 Nobel Peace Prize for its work on the treaty.
We will convene outside the Anthony J. Celebreeze Federal Building, 1240 E. 9th St., Cleveland.
11:30 am – Cleveland Catholic Worker will hold a prayer vigil.
12:00 pm – Cleveland Peace Action will hold a press conference to announce the treaty entering into force.
Social distancing observed. Masks are mandatory.
Read More